STS is growing on the nuclear market and is specialized on pressure equipments and MSR manufacturing. The 27th April 2020 was a great day for our company which recently achieves the fisrt MSR manufactured in our workshops.
It has been for 18 months that our team worked on this project and this 27th April 2020, our men saw their work rewarded. The MSR manufacturing and assembly are achieved and it is ready to be packaged. With 6 meters in diameter, 15 meters in length and a weight of 44 tons, we are proud to show you the result : the first MSR made in Bergerac, for the Hinkley Point nuclear power plant.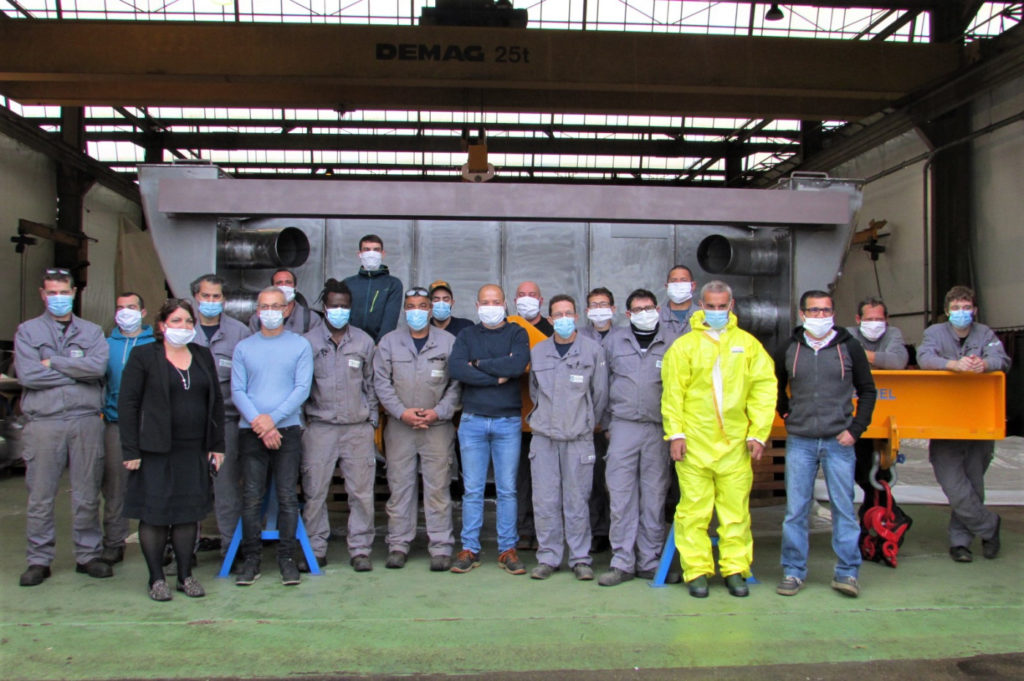 This large mechano-welded workpieces is a nuclear pressurized water reactor that dries steam upstream of the turbine. Another MSR identical to this one is manufacturing in our workshops and 2 others are also ordered.
We would like to thank our men whom we are proud and without whom the achievement of such magnitude would be impossible.
We would also like to thank Christophe CATHUS, Regional Advisor of Nouvelle-Aquitaine and Michel DELPON, Deputy of Dordogne, who were present to learn about our skills and immortalize this event with us.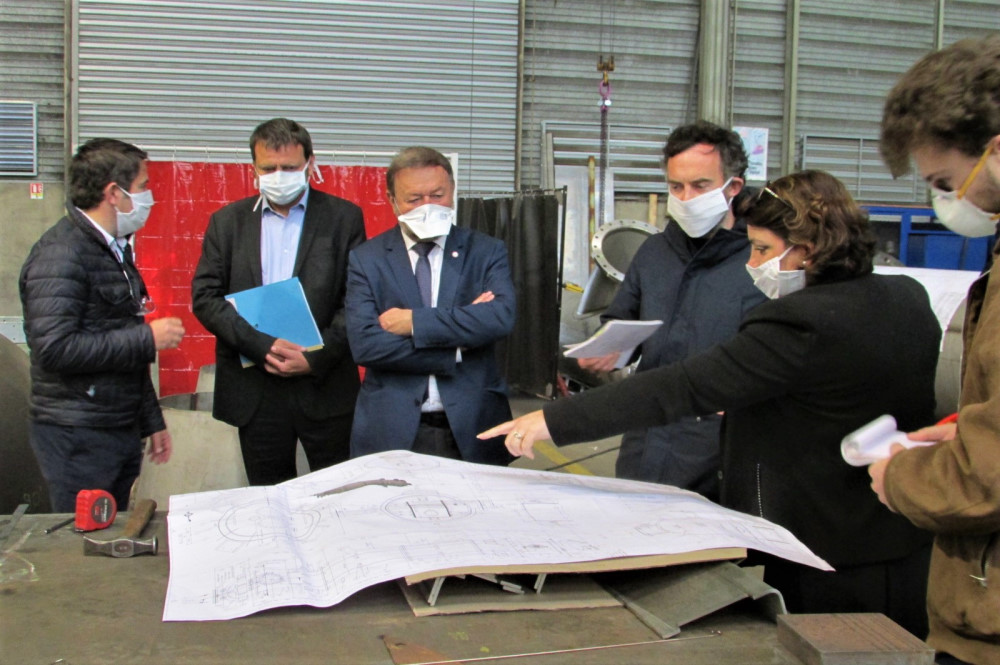 Article and video published online by the Sud-Ouest newspaper on 28th and 29th April 2020 : https://www.sudouest.fr/2020/04/28/video-des-filtres-xxl-pour-les-turbines-des-reacteurs-nucleaires-made-in-bergerac-7444714-10162.php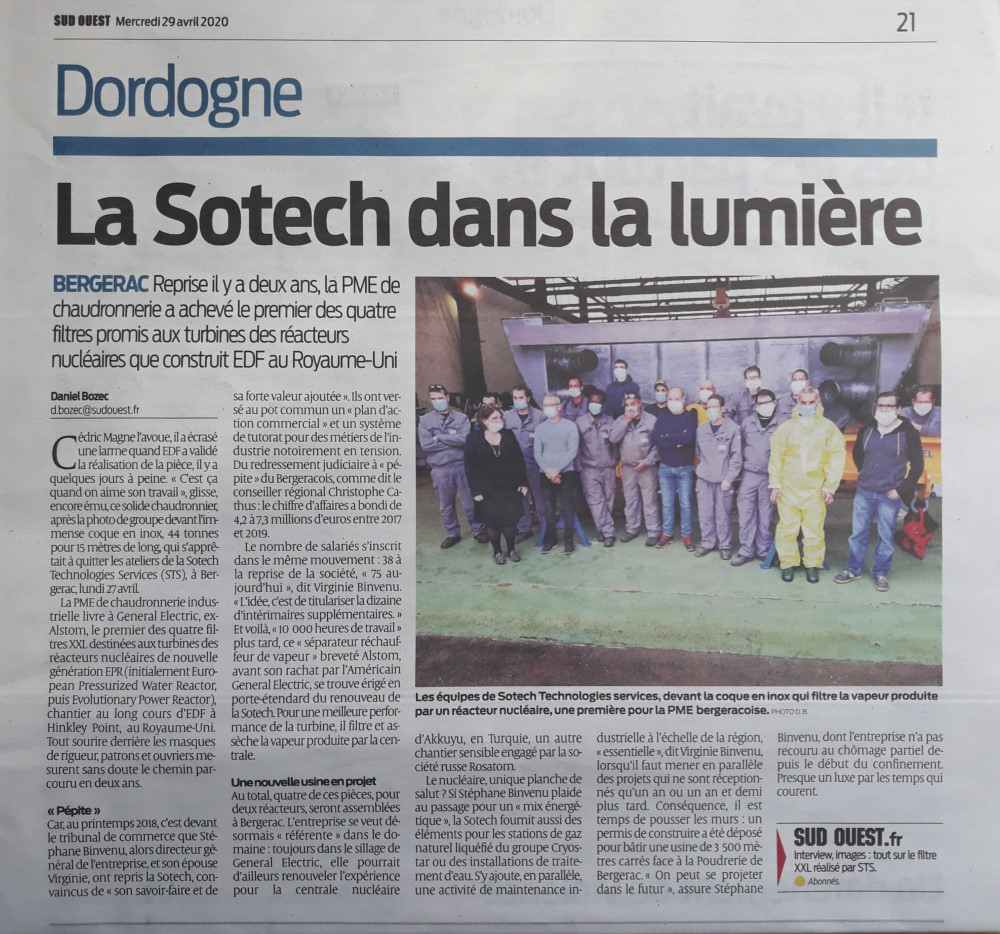 Article published by the "Le Démocrate Indépendant" newspaper on 14th May 2020 :